California Employment Lawyer
Employees in the state of California have certain rights guaranteed by law. Unfortunately, many workers are either unaware of their employee rights or do not want to stir up trouble for fear of losing their jobs. Too many employers have gotten away with unfair practices against their employees. Discrimination, failure to pay overtime wages, failure to provide rest and meal breaks, and wrongful discharge are a few examples. Employers should be held accountable for the wrongs they commit against employees.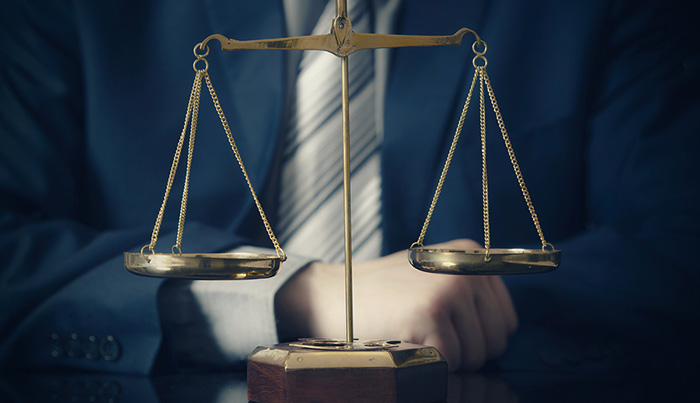 If you believe that you have been wrongfully terminated, or have been the victim of workplace discrimination, or have any other California employment law claim against your current or former employer, you need to consult with a qualified employment lawyer. At the Spencer Law Firm, our experienced and skilled employment lawyer in Orange County will help you recover damages from illegal employment practices. In many cases, your co-workers might have been wronged by your employer as well. The attorneys at the Spencer Law Firm have successfully handled many employment related class action lawsuits as well. We will aggressively fight for your rights and the rights of your fellow workers.
Types Of Employment Law Cases
The employment lawyer at Spencer Law Firm California has the experienced, skill, and knowledge to successfully handle all types of employment law claims, including the following:
Discrimination: both federal and California law prohibit an employer from discriminating against an employee in work related matters (such as hiring, wages, work hours, work conditions, benefits, overtime, leave, promotions, discipline, termination, etc.) based on any of the following protected categories:- race- rgender
– age
– religion
– disability
– national origin
– sexual orientation
– pregnancy
Wage and hour violations: the Spencer Law Firm has successfully handled many claims concerning minimum wage, overtime, and break periods. The Minimum Wage amount to $11.00 per hour for employers with 25 or less employees and $12.00 per hour for employers with 26 or more employees. Overtime laws protect workers from being forced to work extra hours without additional compensation. Employers are often guilty of misclassifying employees to avoid paying overtime. Employers are also required to allow employees rest and meal breaks during the work period.
Wrongful termination: an employee who is wrongfully terminated from employment may be entitled to recover damages such as front and back pay, lost benefits, and reinstatement. Although most employees are "at will" and can be fired for any reason (or no reason at all), the law provides certain exceptions. "Wrongful termination" means that an employer has discharged an employee for a reason that is considered illegal under the law. Examples might include an employee's termination for filing a workers' compensation claim or reporting unsafe or illegal activity by the employer.
Hostile work environment: if an employee is repeatedly harassed in the workplace by a supervisor or co-worker(s), a hostile work environment is created. Harassment can include sexual harassment, discriminatory actions or remarks, harassment from a supervisor in retaliation for something the employee did or reported, or hostility that threatens the employee's physical safety.
Sexual harassment: consists of unwelcome verbal or physical conduct directed at an employee based on sex. Harassment can be by a man against a woman, a woman against a man, or one gender against the same gender. Harassment based on sexual orientation is also prohibited.
Call a California Employment Lawyer today
If your employer has treated you or other co-workers wrongfully, you are entitled to compensation under the law. Employers should be held accountable for their illegal conduct. If you have not be paid the correct wages for your work, denied break or meal periods, wrongfully terminated, or discriminated against at the workplace, you should contact the Spencer Law Firm in Orange County, California as soon as possible. Our experienced employment lawyer will provide you with the best legal representation available and help recover the compensation you deserve. Call an employment lawyer now for a free case evaluation.